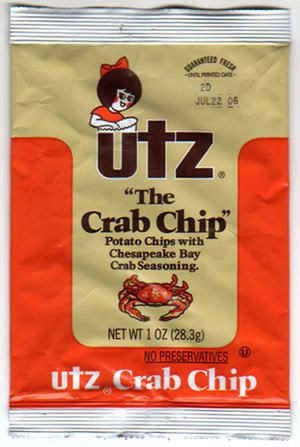 This is a mix a found on the crossfadedbacon site. Here is a description of the mix by Meistro himself. "
"
track was either produced (or remixed) by a Baltimore artist. It is not an attempt at a "best of," just a mix of tracks that represent the diversity of the Baltimore sound — new and old (although mostly from the past five years or so). Vocal joints, gospel, club bangers, etc. Hope you dig it!
"
This crew always puts out quality mixes. They are heavy in my ipod. Bmore club is on my top 5 genres that I enjoy.
Tracklisting:
1. Jasper Street Co. - A Feelin' (Farley & Heller inst)
2. Fanatix - Open Your Eyes feat. Dionne Mitchell & Sterling Ensmble (DJ Spen & Tha MuthaFunkaz remix)
3. DJ Oji - Scattmasters (Teddy Douglas re-edit)
4. Michelle Weeks & Dawn Tallman feat. Laquana Jones - We're Gonna Make It (DJ Spen Mix)
5. Jasper Street Co. feat Ann Nesby - God Helps Those Who Help Themselves (Baltimore Club Remix)
6. Jasper Street Co. feat Ann Nesby - God Helps Those Who Help Themselves (Original Mix)
7. Next Phase - Piece of Mind (Basement Boys Vocal Mix)
8. Ferry Ultra feat. Roy Ayers - Dangerous (Spen & Karizma main mix)
9. MuthaFunkaz feat Shelia Ford & Biblical Jones - Galaxy (MuthaFunkaz Long Version)
10. Master Kev & Scott Wozniak - String Thing (DJ Spen's Code Red Mix)
11. Master Kev & Scott Wozniak - String Thing (KW Griff's Baltimore Klub Mix)
12. Marc Evans - Tonight's the Night (Miguel Migs Salted Vocal)
13. Skwerl - All Woman (K2's Deepah 1ne Dub)
14. Stephanie Cook - A New Day (Karizma Dub)
15. Karizma - Necessary Madness
16. Ben Westbeech - Hang Around (Karizma's Deepah 1ne Remix)
17. Tayor McFerrin - Georgia (Karizma's Bruk it Down Remix)
18. A Guy Called Gerald - Voodoo Ray (DJ Spen & Thommy Davis Dub)
19. Sybil - Don't Give Up (Dub)
Download
AV